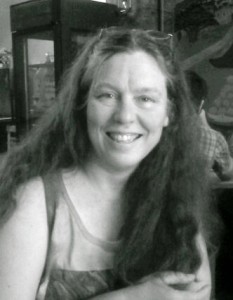 Karen Berger's travel writing interests range from hard-core hiking and backpacking (she's covered 17,000 miles on foot on 6 continents including "triple crown" hikes of America's Appalachian, Pacific Crest, and Continental Divide trails) to music to culture to scuba diving to eco- and sustainable tourism. She is the author of 15 books, including Backpacking and Hiking: An Eyewitness Companion (DK, 2005), which has been published in American and European editions in 12 languages. Her most recent book, The Complete Idiot's Guide to Piano Exercises was published by Alpha Penguin in 2011. She is a founding editor at BucketTripper.com.
Questions for Karen
What road led you to become a travel writer?
A long, windy, not very well-marked road!
But here's the short answer: a lifelong passion for travel, the outdoors, books, reading, writing, and anything exotic.
And here's the list of major stops en route: College music major. Music journalism internship. Editor at music magazine. Quit and did outdoor/travel things. Book editor. Quit and did more outdoor travel things, one of which  was hiking 3,000 miles along the Continental Divide. Wrote a book. Became a freelancer, traveled more, wrote more, and never looked back.
What destination do you recommend most often?
I don't. I think recommending a destination is completely a matter of who is doing the traveling. Every destination has something worthwhile for somebody. The trick is to recommend the right destination to the person who will appreciate it and love it. The same is true for travel writing: I want to share my enthusiasm and experiences of a place, but I also want to include all the details and information that will help readers judge whether it's the right place for THEM.
What is your ideal type of vacation?
Taking into account that we are talking about a VACATION here…. Well, there are several, but I think my favorite involves a villa or condo on the beach, a plunge pool, a ton of books (these days, on an iPad), the opportunity to scuba dive, and access to fresh local food: fish right out of the ocean, veggies grown in the village, hot spices, and cold beer.
Which destination most exceeded most your expectations?
Yosemite Valley. Somehow, I thought I knew what it would be like from a lifetime of looking at Ansel Adams's pictures and having hiked a lot of the Yosemite high country. But when I got to the valley, I was overwhelmed by how beautiful it was, and is.
What was your most interesting, unusual, dramatic, or otherwise noteworthy adventure?
When I was married, my (now ex-) husband was a history professor who wanted to see all the old historic sites of Swahili East Africa, which involved several months of traveling by private charter plane, dhow, motorboat, matatus, public buses, and the occasional donkey. We went from Kilwa (way down south on the coast of Tanzania) to Lamu (in northern Kenya near the Somali border). We'd find a local guide and hack our way through the overgrown vegetation with machetes to find some 500 year old mosque made of fossilized coral rock. I can safely say that no one I've ever met has been to many of the places we saw! Although, covered with sweat and mud, there were times when I have to admit that the last thing I wanted to hear from an enthusiastic guide was "I think there is another mosque we can see."
What was your favorite assignment?
I wrote about the award-winning Chumbe Island coral preservation project and eco-resort in Zanzibar  when it was first opening. I got to talk with the owner, who conceived the project and the architect who designed it. It was a story that brought together coral reefs (which, as a diver, I love), eco-tourism, local sustainability, economic development, environmental education, and idealism. And the research included snorkeling one of the most diverse coral reefs in East Africa.
Everyone wants to explore new places, but if you had a chance to go back to any two places you've already been, which would they be?
I like France a great deal. Paris, of course, but I also like the small villages and towns in various rural regions: I've hiked across the Pyrenees, and also through Lorraine and Alsace and the Vosges and down through the Alps, and I found the landscape varied and beautiful, the people friendly, and the food — well, French food. Enough said. I also love Normandy.
I also loved scuba diving in Turks and Caicos. It was just one of those trips where everything came together: clear water, no currents, easy walls to dive, a great outfitter, and tons to see.
What's still on your bucket list? 
Pretty much everywhere I've never been.