Trips in East Africa include activities in the countries of Tanzania, Kenya, Uganda, Rwanda, Burundi, Ethiopia, Eritrea, Somalia, Djibouti, and Seychelles.
Click on a red flag to find a trip | See all trips | Travel facts | Back to Africa

East Africa: The Bucket List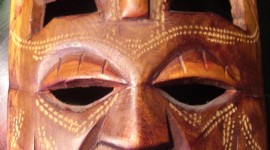 It's a slow day at the Arusha crafts market, meaning that an obviously foreign woman is going to get a lot of attention. The banter starts immediately, and I don't even have to respond to set the bargaining process in motion. As I walk toward a booth, a soapstone bowl ...
Read More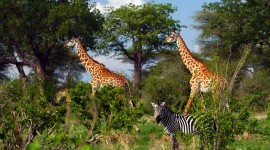 From my seat in the Cessna I peer down at the red dirt that is the landing strip at Ruaha National Park. Safari vehicles are scurrying around like ants at a picnic and I wonder what the heck is going on. The pilot circles one more time, telling passengers he's waiting ...
Read More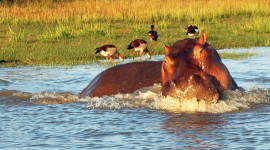 "Maasai!" I hear the shouts ringing across the grounds of Impala Camp, repeated every few minutes by hungry guests. In the Selous Game Reserve in southern Tanzania, calls to members of this native tribe who patrol the camp precede every meal. Going to dinner requires an escort; lions and elephants and hippos ...
Read More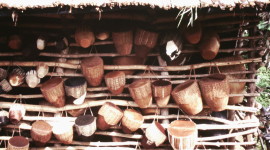 My drum is meant for royalty. It has a sleek black calfskin drumhead, and the cords that keep it taut are carefully knotted in precise geometric patterns. There is something pleasing about the proportions of this drum. I bought it at a road-side workshop, from Baganda drum-makers who are part ...
Read More
East Africa Facts

Note: Information that follows is for countries we cover (or will soon cover) only; More will be added as we develop content. At this time, we are not covering Somalia.
Main International Airports: Nairobi (Kenya) is the major hub for east African air traffic. Also: Dar es Salaam: Nyerere (Tanzania), Arusha: Kilimanjaro (Tanzania, limited service) and Zanzibar (Tanzania; limited service), Entebbe (Uganda), Addis Ababa (Ethiopia).
Currency: Currency in Kenya, Tanzania, and Uganda is called shillings, but they are all different. Ethiopia: birr.
Population: Kenya: 41.6 million. Tanzania: 46.2 million. Uganda: 34.5 million. Ethiopia: 84.7 million.
Capitals: Nairobi, Kenya. Dodoma, Tanzania. Kampala, Uganda. Adis Ababa, Ethiopia.
Climate: Equatorial. Tropical by the coast. Inland highlands have cooler temperatures (all the way to near freezing and sub-freezing on the high peaks of Mts Kilimanjaro, Kenya, Meru, Elgon, and the Ruwenzoris). Toward central Africa, the climate becomes tropical rainforest, especially in western Uganda, Rwanda, and Burundi.
Major Languages: KiSwahili (Swahili) is the local lingua franca.Swahili and English are official languages in Tanzania, Kenya, and Uganda. English is widely spoken in cities and tourist areas. Amharic is the official language of Ethiopia.
More Facts: Most East African countries require visas. Kenya: Visa required but are currently available to U.S. citizens at airports. Tanzania: Visa required; although supposedly available at airports, U.S. State Department recommends getting it in advance. Uganda: Visa required (inconsistent and changeable enforcement; visas may be available at the Entebbe Airport, but your airline may require you to have one before you board, anyway).
Medical Information: Malaria prophylaxis is recommended throughout the region. Yellow fever immunizations may be required, particularly in Tanzania and Uganda, to travelers who have been in a yellow fever area. You should be updated on all standard recommended vaccinations including MMR, tetanus, and polio. Talk to your doctor about cholera, meningitis. See the World Health organization interactive map for recommendations for malaria and other medical issues, including current requirements regarding yellow fever. Do not drink untreated water. Do not eat foods that have not been thoroughly cooked except for fruits and vegetables you peel yourself. Talk to your doctor about treatments for traveler's stomach ailments and resulting dehydration.
Time Zone: Standard times = UTC + 3 except Burundi and Rwanda, which are UTC + 2. See World Clock for seasonal adjustments.
* Info, links updated March, 2013.