Trips in Southern Africa include activities in the countries of South Africa, Botswana, Malawi, Zimbabwe, Zambia, Madagascar, and Namibia.
Click on a red flag to find a trip | See all trips | Travel facts | Back to Africa

Southern Africa: The Bucket List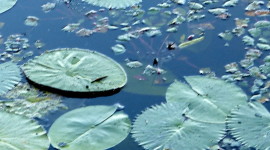 Don't fidget. Don't even think about standing up. Keep your hands out of the water." So warned, I clutch the edges of a tippy-prone canoe known as a mokoro in this part of the world as we push off into a carpet of lily pads. It seems to me, given that ...
Read More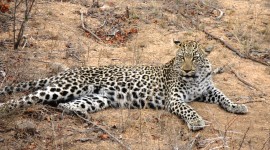 It's been a good evening dining under the stars in South Africa's Kruger National Park . Our guide Scotch and the rest of the guests and staff at Tanda Tula Safari Camp have been convivial company, and now it's time for bed. Scotch leads the way along the path to our ...
Read More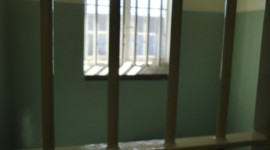 The ferry to Robben Island from Cape Town takes only 30 minutes but at the end of it we were in a different world. A harsh landscape, bleak and  devoid of trees, greeted us at the quay where a tour bus took us to the prison in the center of ...
Read More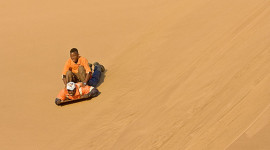 I ran a few steps and threw myself across a waxed slab of Formica, starting a screaming freefall down a huge sand dune in Africa. Sandboarding, both on your stomach and, better yet, on your feet, is bigger than big here in Namibia. You come to this country, made famous by ...
Read More
Southern Africa Facts

Note: Information that follows is for countries we cover (or will soon cover) only; More will be added as we develop content.

Main International Airports: Johannesburg is the major hub for southern African air traffic. Also: Capetown (South Africa), Winhoek (Namibia), Lusaka  (Zambia)
Currency: South Africa: Rand. Namibia: (Namibian) Dollar. Zambia:  Kwacha.
Population: South Africa: 50,600,000. Rand. Namibia: 2,300,000. Zambia:  13,500,000.
Capitals: Johannesburg, South Africa. Winhoek, Namibia. Lusaka, Zambia.
Climate: "Mediterranean" on the South African coast. Temperate in South Africa with mild winters. Temperate to subtropical as you go north. Some desert and semi-arid areas, including the Kalahari and central and western parts of the region in Namibia and Botswana. Remember that seasons are south-of-the-equator!
Major Languages: Scores of African languages are spoken including the intriguing Xhosa (That's the one with clicks in it). English is the official language or the lingua franca for most of southern Africa. English and Afrikaans are two of South Africa's 11 official languages. French and Malagasy are spoken in Madagascar; Portuguese is spoken in Angola.
More Facts: South Africa does not require Americans to have a visa in advance, but you must have TWO absolutely clean visa pages in your passport on arrival. Namibia: Visa required, usually available on arrival at the airport. The U.S. State Department recommends MULTIPLE clear pages in your visa section of your passport if transiting through several southern African counties. Zambia: Visa required; single entry visa available for $50 at airport port-of-entry.
Medical Information: Malaria prophylaxis is recommended in some of the region. Check the World Health organization interactive map for recommendations for malaria and other medical issues, and talk to your doctor about updating standard recommended vaccinations including MMR, tetanus, polio and others. Yellow fever vaccines may be required to enter South Africa (and other countries) if you have been in a country where yellow-fever is active. In South African cities and tourist (game parks) areas, standards for food and water are more westernized than in many other African countries, but you may still get sick from untreated water. In more remote areas, avoid foods that have not been thoroughly cooked except for fruits and vegetables you peel yourself. Talk to your doctor about treatments for traveler's stomach ailments and resulting dehydration.
Time Zone: Standard times for most of the region is UTC + 2.  Namibia is UTC + 1. See World Clock for seasonal adjustments.
* Info, links updated  March, 2013