Click on a red flag to find a trip | See all trips | Travel facts | Back to Asia

China: The Bucket List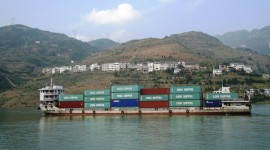 The Yangtze river was low, the ship tied up far below us at Chongqing docks and the funicular train down to it was broken. We were faced with a long flight of stairs lugging our suitcases, then across several gangplanks to our ship. What were we to do? Our guide, ...
Read More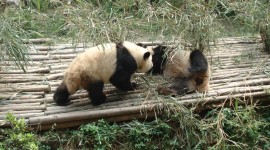 I suppose I could have gone to my local zoo and seen pandas there, but it's not the same as actually seeing them in their native habitat, or at least, their native country. So Chengdu Panda Breeding and Research Center was on my list of must-sees. But my first sight of ...
Read More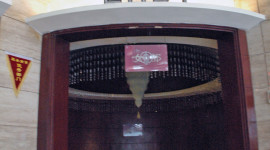 Before I went to China, I saw the Chinese movie, The Shower. In the film, the public baths were a place to forge friendships, unload your troubles and even play cards. Bathing was part of it -- but only part. It piqued my interest. I thought maybe a visit to one ...
Read More
"But I have booked it!" My companion and I looked at each other in dismay. We'd had enough of side trips to various so-called exhibitions or museums that turned out to be nothing more than hard sells. No, we didn't want jade or silk or our own personal feng shui rotating ...
Read More
China Facts

Coming soon