Click on a red flag to find a trip | See all trips | Travel facts | Back to Asia

East Asia: The Bucket List
Ancient trees cast a shadow over the quiet streets of Samcheong-dong on my recent visit. Here, the calls of street hawkers and the honks of car horns fade to a dull hum. The city's throngs of tourists thin to a trickle. Tiny, unnamed alleyways snake off in all directions. And ...
Read More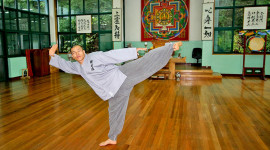 It seemed like a good idea at the time. We would spend a couple of days in a Korean temple, sampling the Buddhist life of meditation and prayer. My husband, after all, is Buddhist. Meditation isn't exactly what we got. At least not as much as I expected. Instead, it was ...
Read More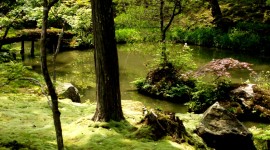 Moss gone amuck was not intended to be the garden's definitive element when Muso Soseki, a 14th century Zen priest and famed garden designer, created the gardens surrounding Saiho-ji temple. That would come centuries later, muffling a design rare and original for its time – a garden intended to be ...
Read More
East Asia Facts

Main International Airports: Japan: Tokyo, Osaka, Osaka-Kansai, Kyoto; Narita (Chiba), Chubu (Aichi). South Korea: Seoul. North Korea: Pyongyang.
Currency: Japan: yen. South Korea: won. North Korea: won.
Population: Japan: 128,000,000; South Korea: 50,000,000; North Korea: 24,000,000.
Capitals: Tokyo, Japan; Seoul, Korea; Pyongyang, North Korea.
Climate: Four-season temperate climate.
Major Languages: Japanese, Korean.
More Facts: Visas for Japan (not required for American or Canadian tourists staying 90 days or less). Visas for South Korea not required for Americans staying 90 days or less. Visas for North Korea: required. North Korea and the United States do not have diplomatic relations. There is a State Department warning in effect for travel to North Korea.
Time Zone: Standard times: UTC + 9. See World Clock.
* Info, links updated February, 2013.