Trips in the Caribbean, Mexico, and Central America.
Click on a red flag to find a trip | See all trips

Caribbean, Mexico, and Central America: The Bucket List
I am standing on a platform about 60 feet above the ground, getting ready to swing through the Costa Rican rainforest like a Central American Tarzan. Or a scientist. The zipline is at the five-star Bourinquen Resort, an eco-resort in Guanacaste, which offers not only ziplining, but also combination ziplining-horseback riding ...
Read More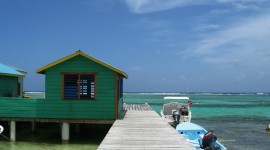 I am trying to get on the boat, but it is bucking like a rodeo horse. In my memory at least, the swells are a good 10 feet high. I've got shin burns on my legs from the ladder, which is as bouncy as the boat. Diving in Belize is renowned ...
Read More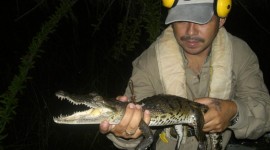 It is dark -- 97 percent dark chocolate dark, India ink dark, heart of Voldemort dark -- in this swamp in the middle of a moonless night in the middle of Belize. Only in the distance, across the fresh-water lagoon, do a few lights reveal the Lamanai Outpost Lodge, an ...
Read More