Trips in the Caribbean, Mexico, and Central America.
Click on a red flag to find a trip | See all trips

Caribbean, Mexico, and Central America: The Bucket List
When most of us think of Mexico and drinking, we inevitably drift to visions of tequila or summertime beers. Margaritas, American by birth, might sneak in there if we're caught envisioning Mexico as a restaurant with bottomless chips and salsa, gigantic sombreros hanging on the wall. However, if you're looking ...
Read More
Shopping on the Dutch Antilles island of Curaçao requires a two-pronged attack for those in a serious search of unique souvenirs. Planning that attack is well worth the effort: Not only are there fabulous treasures to be found, but the arts community here will give shoppers a better understanding of ...
Read More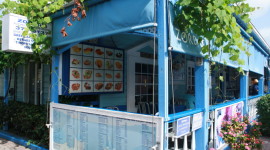 I may have gulped slightly as I stared down the bowl of "sheep tongue souse" on my breakfast table. I had tried most of the other unusual traditional breakfast dishes during my years of travel to the Bahamas; this visit I was determined to leap out of my comfort zone ...
Read More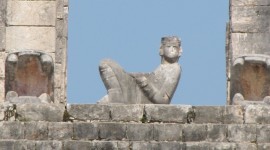 We are standing at the foot at El Castillo, near the bottom of the staircase famous for producing a snake-like shadow on the equinox, and taking turns clapping, looking satisfied at one another, and inviting the next person to take a turn. Through some ancient Mayan design of precision, when ...
Read More