Trips in the Caribbean, Mexico, and Central America.
Click on a red flag to find a trip | See all trips

Caribbean, Mexico, and Central America: The Bucket List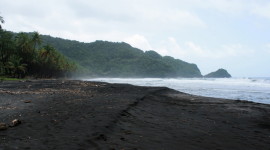 I ended up with a riverside suite at Rosalie Bay boutique eco-resort, rather than a room oceanside. I was immediately glad it worked out that way. The view and chortling of the rocky Rosalie River was soothing and oh-so apropos for the mountainous east Caribbean island of Dominica, which claims ...
Read More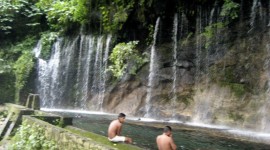 Honestly, I think we picked the location first for its name: Juayua. Not only was the spelling aesthetically pleasing in its arrangement of letters, but the pronunciation—Who-ah-you-ah—had sent my wife Emma and me into fits of giggles. Strange how some words just do that. Whatever the case, we were fortunate ...
Read More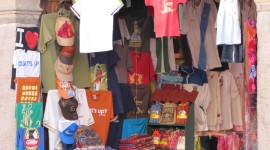 We all have our weaknesses, and one of mine is souvenirs. Admittedly, it's not the most masculine of traits, not the one I like to write to the guys back home about, but I've spent many a traveling afternoon scouring markets and engaging in hard-nosed negotiations. And, I can tell ...
Read More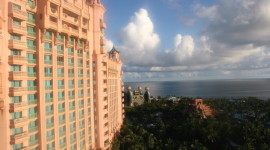 My taxi driver dropped me at the wrong spot, so I ended up tugging my luggage through a mammoth casino with all the blinking glitz of Vegas. Massive sea-suggestive Dale Chihuly glass sculptures and the ka-ching of slots greeted my arrival, then a towering atrium decorated with outrageous mythical sculptures, ...
Read More