Trips in the Caribbean, Mexico, and Central America.
Click on a red flag to find a trip | See all trips

Caribbean, Mexico, and Central America: The Bucket List
Wind whipped the Panamanian flag against the bright blue backdrop of the Pacific Ocean as a small boat gave chase after our ferryboat. We'd just rounded the Amador Causeway, and slipped into a pre-determined position for transit behind a massive container ship entering the waters of the Panama Canal. Dozens ...
Read More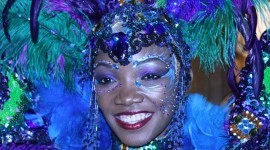 A tropical village that holds a street party called Harmony Night every Tuesday evening, all winter long, is my kind of place. Tiny Grand Case, on the French side of the island of St. Martin, is also home to a few of the best restaurants in the Caribbean, a perfume lab, ...
Read More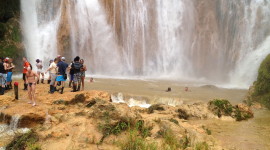 I am not a horsewoman. I did not grow up around horses, and they've always been a mystery to me. When people say a horse is nervous, or bad tempered, or skittish, I don't know how they know this, as I can't figure out a horse's mood when I'm near ...
Read More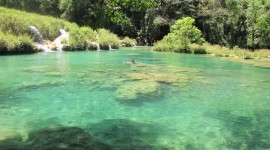 As I look down from the heights of El Mirador, the pools of Semuc Champey appear as expanses of turquoise set between limestone ridges. It occurs to me that El Mirador -- it means a viewpoint -- is a name far too common in Central America or, at the very ...
Read More