Trips in Baja California, Mexico City and Central Highlands, Pacific Coast, and the Yucatan Peninsula.
Click on a red flag to find a trip | See all trips | Travel facts | Back to Caribbean, Central America & Mexico

Mexico: The Bucket List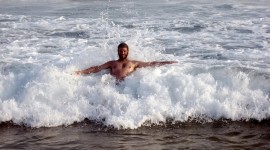 I chose it because the beach was of a clothing-optional variety, and coming from a fairly purist Southern family, I'd not seen a lot of that sort of thing: strangers' boobs set free in nature and whatnot. I couldn't very well tell my girlfriend at the time (in the coming ...
Read More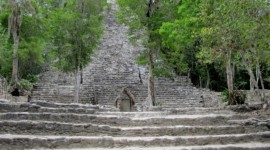 Chichen Itza may be the most famous ancient Mayan city in the Yucatan Pennisula. It may have garnered all the big titles, like New World Wonder, but that doesn't change the fact that the older Mayan site of Coba, the region's capital before Chichen Itza, boasts Mexico's most monstrous pyramid. The ...
Read More
When most of us think of Mexico and drinking, we inevitably drift to visions of tequila or summertime beers. Margaritas, American by birth, might sneak in there if we're caught envisioning Mexico as a restaurant with bottomless chips and salsa, gigantic sombreros hanging on the wall. However, if you're looking ...
Read More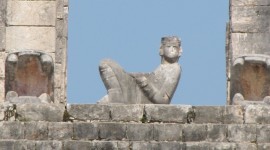 We are standing at the foot at El Castillo, near the bottom of the staircase famous for producing a snake-like shadow on the equinox, and taking turns clapping, looking satisfied at one another, and inviting the next person to take a turn. Through some ancient Mayan design of precision, when ...
Read More
Mexico Facts
To come