Trips in the British Isles, France, Italy, Spain and the Iberian Peninsula, Central Europe, Eastern Europe, Scandinavia and Baltic, and Southeastern Europe.
Click on a red flag to find a trip | See all trips

Europe: The Bucket List
Walking through the narrow, dusty streets of the Plaka, with the occasional broken pavement and a strong scent of pine everywhere, you have little sense of the grandeur that awaits you. Not just the majesty of the ancient buildings and their spectacular hilltop location, but the enormity of being where ...
Read More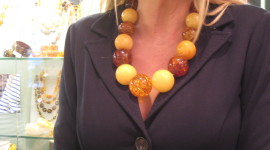 Shopping wasn't on my mind (really!) when our tour headed for Gdańsk. We were going to the Solidarity exhibition at the shipyards (where workers organized the revolt that crushed Communism in Europe). Besides, my view of northern Poland was darkened by the typical climate, and the dramatic changes endured by ...
Read More
It rained much of the way, we got lost once or twice and my boot got stuck in the mud. But none of this mattered. We were walking through some of England's most beautiful countryside, following rivers, dales and moorland. Apart from the sheep we had the place to ourselves. In ...
Read More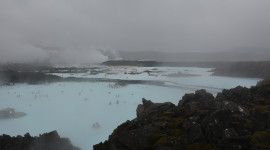 Steam swirls into fog in this otherworldly basin of chalky blue and black as I attempt to slowly lower myself into the water. It has not been a good week for me. My knee went out a few days before boarding a plane to Iceland, and I've been hobbling around ...
Read More