Trips in the British Isles, France, Italy, Spain and the Iberian Peninsula, Central Europe, Eastern Europe, Scandinavia and Baltic, and Southeastern Europe.
Click on a red flag to find a trip | See all trips

Europe: The Bucket List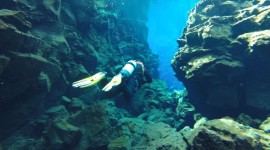 Tentative: In the illustrated dictionary of my imaginings, the word has a picture of me sitting between the Eurasian and North American continental plates, getting up the nerve to immerse myself in water that is 35 degrees Fahrenheit. I'm so ready for the shock of numbing cold that when I dip ...
Read More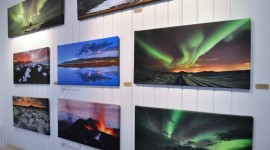 Standing in the middle of a corral filled with Icelanders herding sheep this way and that, I notice that the colors of the sheep are the same as the colors of the sweaters worn by men, women, and children. The journey from sheep's back to shepherd's back is a short ...
Read More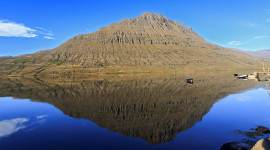 My trip to Iceland was a visual wonder...from the brightly painted buildings to the mountains to the people and their history. But while so many people do the Ring Road or stay close to Reykjavik, I went east to the less visited side of the island where the people, their ...
Read More
I had been exploring the museum for a little more than an hour, appreciating the exhibits, enjoying the art and learning quite a few new things. That's what good museum experiences are about, right? But before I left to continue my exploration of other interesting sites in the area, I decided ...
Read More