Trips in the British Isles, France, Italy, Spain and the Iberian Peninsula, Central Europe, Eastern Europe, Scandinavia and Baltic, and Southeastern Europe.
Click on a red flag to find a trip | See all trips

Europe: The Bucket List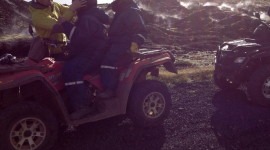 A few fillings remained in my teeth after my first ATV drive through the lava fields of southwest Iceland.  So, despite that small mishap where I rear-ended the machine in front of me (oops!), I was ready to do it again a couple of days later. In Your Bucket Because... You ...
Read More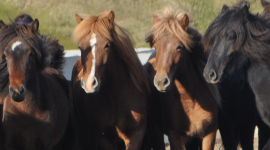 I'd been driving aimlessly on a back road near the village of Sauðárkrókur in northwest Iceland when a group of parked cars caught my attention. Usually, cars on the side of the road meant tourists and something to see, like a waterfall. These vehicles tended toward the pick-up truck and ...
Read More
Greenwich was busier than usual. The river was full of sailing ships, here for the Tall Ships Festival, and it seemed as if all London had turned out for the event. So I wasn't sure about visiting the Cutty Sark, a popular visitor attraction at the best of times. But ...
Read More
If there is a perfect example of Bavarian rococo architecture, the Wieskirche Church is probably it. Set among verdant, rolling Alpine foothills, surrounded by Bavarian farms and accessible by narrow country roads, the Wieskirche also comes pretty close to being the perfect example of a true hidden gem. The tiny town ...
Read More