Trips in the British Isles, France, Italy, Spain and the Iberian Peninsula, Central Europe, Eastern Europe, Scandinavia and Baltic, and Southeastern Europe.
Click on a red flag to find a trip | See all trips

Europe: The Bucket List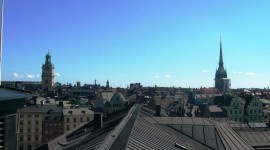 This unusual tour starts by taking an elevator in an unprepossessing building certainly past its prime. We rise to the top floor, then climb a narrow stairway into a cramped attic space where brightly colored climbing gear and shining hardware is neatly organized. I don harness and a helmet, and ...
Read More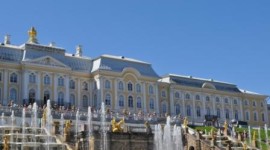 Summer in St. Petersburg: white nights, cruise ships, guided tours...  and crowds everywhere. Museum queues are reminiscent of bread lines during the Communist years, tour groups are marched through the palaces as if on a conveyor belt, and in some rooms at the Hermitage, you have to practically jump up and ...
Read More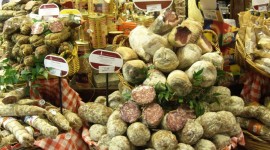 Try this the next time you have the chance to chat with an Italian: Tell them you're thinking of going to Emilia Romagna. A dreamy look will pass over their face, and they will say something about the best food in Italy. (Second, of course, to their mother's.) And by ...
Read More