Trips in France, including the Alps, Alsace-Lorraine, Auvergne, Bordeaux, Burgundy, Corsica, Côte d'Azur, Massif Central, Normandy, Paris, Provence, the Pyrenees, and Strasbourg.
Click on a red flag to find a trip | See all trips | Travel facts | Back to Europe

France: The Bucket List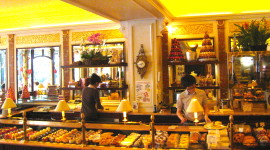 Will it be a chocolate diamond, a raspberry ruby, or a lavender aquamarine? My taste buds are on alert: I might even have more than three. If there is such a thing as an epicurean gem, this is where to find it. So, why are Ladurée macarons such a big deal? ...
Read More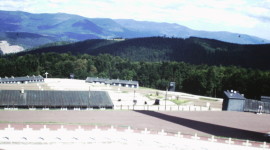 They put a concentration camp in a tourist town. The gas chamber went next door to the local restaurant, from which patrons could watch the march of the damned. The barracks were a few minutes away from what had been a ski slope. Struthof is a pretty little village in Alsace ...
Read More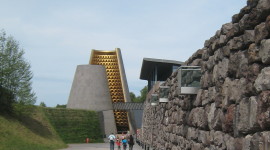 I am holding my breath while other fellow voyagers let out screams of exhilaration. We are tumbling at a vertiginous speed -- so it seems -- into the magma chamber of an active volcano. The idea of hell crosses my mind. Then I remember: We are in a simulator. We haven't moved ...
Read More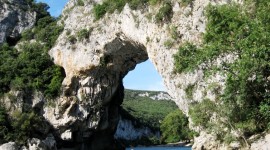 Bonne descente! shouted a man after me and my boyfriend to wish us a good trip down the river. We carried our kayak towards the freezing water in the Ardèche River through a grey and chilled September morning and set out on our second day of paddling in the Ardèche ...
Read More
France: Travel Facts