The land of ice and fire: Iceland is the world's youngest country, geologically speaking. Straddling the American and European tectonic plates, it is a place of constant volcanic activity. Descended directly from Viking settlers and still speaking the language of their ancestors, Icelanders are proud of their heritage and close family ties.
Click on a red flag to find a trip | See all trips | Travel facts | Back to Scandinavia & Baltic

Iceland: The Bucket List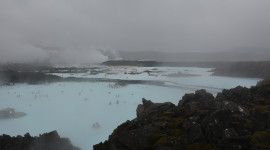 Steam swirls into fog in this otherworldly basin of chalky blue and black as I attempt to slowly lower myself into the water. It has not been a good week for me. My knee went out a few days before boarding a plane to Iceland, and I've been hobbling around ...
Read More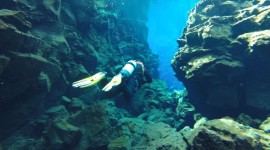 Tentative: In the illustrated dictionary of my imaginings, the word has a picture of me sitting between the Eurasian and North American continental plates, getting up the nerve to immerse myself in water that is 35 degrees Fahrenheit. I'm so ready for the shock of numbing cold that when I dip ...
Read More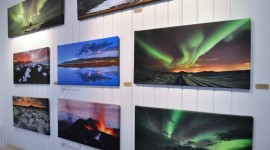 Standing in the middle of a corral filled with Icelanders herding sheep this way and that, I notice that the colors of the sheep are the same as the colors of the sweaters worn by men, women, and children. The journey from sheep's back to shepherd's back is a short ...
Read More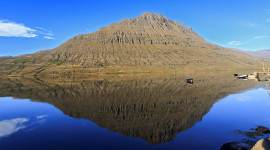 My trip to Iceland was a visual wonder...from the brightly painted buildings to the mountains to the people and their history. But while so many people do the Ring Road or stay close to Reykjavik, I went east to the less visited side of the island where the people, their ...
Read More
Iceland: Travel Facts
Main International Airport: Reykjavík.
Currency: Icelandic krona.
Population: 300,000.
Capitals: Reykjavik
Language: Icelandic, but English is spoken widely, especially in Reykjavík and Akureryi.
Climate: Moderate summers, cold and snowy winters. "White Nights" (daylight almost all night long, depending on how far north you are) around the summer solstice. Dark winters. They do not require Americans or Canadians to have tourist visas.
Time zone: Iceland = UTC. See World Clock for seasonal adjustments.