Trips in Italy, including the Dolomites, Emilia-Romagna, Florence, Milan, Northern Italy, Rome, Sardinia, Sicily, Tuscany, and Venice.
Click on a red flag to find a trip | See all trips | Travel facts | Back to Europe

Italy: The Bucket List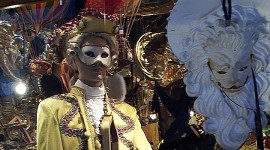 "Bellissima," he exclaims as I look into the mirror he holds for me. "Better than without the mask?" I retort and we both laugh. The mask maker is trying to help me solve my problem with any mask. I wear glasses, so unless it's thin and close-fitting enough to wear the ...
Read More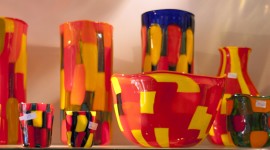 "Signor, signor," the voice and running footsteps followed us alongside the canal. We turned to see the man from the glass shop we'd just left. "Il prezzo sta bene!" Resignation infused his voice, expression and gesture as he said it – "the price is OK." We were already several doors down ...
Read More
For the price of a Vaporetto ticket or bike rental, Venice offers history, local color and the pleasure of exploring hidden corners and seeing sights few tourists find. And Venice is all about the experience, and less about the museums and "attractions" – the city itself is the attraction. Here ...
Read More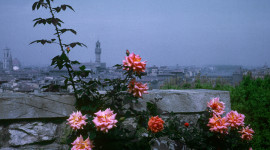 The buttery soft leather slipped on so easily that it felt like a second skin on my hand, each finger the perfect length and without creases or pulls. As I flexed my fingers inside this cherry-red casing, all I could think was "This fits like a glove." Fine leather work has ...
Read More
Italy: Travel Facts