Trips in Scandinavia and the Baltic States, including Åland, Denmark, the Faroe Islands, Finland, Greenland, Iceland, Norway, Sweden, The Baltic Coast, Baltic Russia, Estonia, Latvia, and Lithuania.
Click on a red flag to find a trip | See all trips | Travel facts | Back to Europe

Scandinavia & Baltic: The Bucket List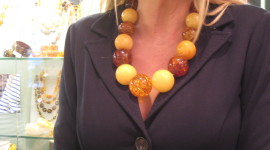 Shopping wasn't on my mind (really!) when our tour headed for Gdańsk. We were going to the Solidarity exhibition at the shipyards (where workers organized the revolt that crushed Communism in Europe). Besides, my view of northern Poland was darkened by the typical climate, and the dramatic changes endured by ...
Read More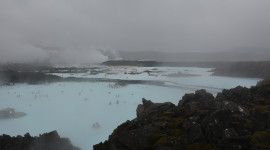 Steam swirls into fog in this otherworldly basin of chalky blue and black as I attempt to slowly lower myself into the water. It has not been a good week for me. My knee went out a few days before boarding a plane to Iceland, and I've been hobbling around ...
Read More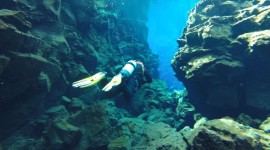 Tentative: In the illustrated dictionary of my imaginings, the word has a picture of me sitting between the Eurasian and North American continental plates, getting up the nerve to immerse myself in water that is 35 degrees Fahrenheit. I'm so ready for the shock of numbing cold that when I dip ...
Read More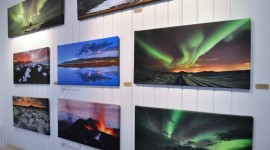 Standing in the middle of a corral filled with Icelanders herding sheep this way and that, I notice that the colors of the sheep are the same as the colors of the sweaters worn by men, women, and children. The journey from sheep's back to shepherd's back is a short ...
Read More
Scandinavia & Baltic: Travel Facts
Main International Airports: Stockholm, Oslo, Copenhagen, Helsinki, St. Petersburg, Tallinn, Vilnius, Riga, Reykjavik.
Currency: Russian rubles (dollars and euros widely accepted at souvenir shops in St. Petersburg). Swedish krona. Danish krone. Icelandic krona. All others: Euros.
Population: Sweden: 9,500,000. Denmark: 5,600,000. Iceland: 300,000. Norway: 5,000,000. Finland: 5,400,000. Estonia 1,300,000: Lithuania: 3,200,000. Latvia: 2,000,000.
Capitals: Stockholm, Sweden. Oslo, Norway. Copenhagen, Denmark. Moscow, Russia. Vilnius, Lithuania. Riga, Latvia. Tallinn, Estonia. Reykjavik, Iceland.
Climate: Moderate summers, cold and snowy winters. "White Nights" (daylight almost all night long, depending on how far north you are) around the summer solstice. Dark winters.
Languages: Swedish, Norwegian, Finnish (also spoken in Sweden), Estonian (closely related to Finnish), Lithuanian, Latvian, Icelandic, Russian. English is widely spoken in tourist areas.
More facts: Russia requires visas for Americans and Canadians.: Russian Visa information. All other countries except Norway and Iceland are members of the EU: None require Americans or Canadians to have tourist visas.
Time zone: Standard time for Norway, Denmark, Sweden = UTC + 1. Finland and Baltic States = UTC + 2. St Petersburg area: UTC + 3. Iceland = UTC. See World Clock for seasonal adjustments.