Trips in Belarus, the Czech Republic, European Russia, Hungary, Poland, Slovakia, Slovenia, and Ukraine.
Click on a red flag to find a trip | See all trips | Travel facts | Back to Europe

Eastern Europe: The Bucket List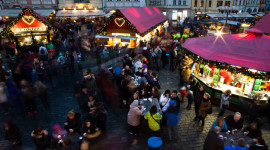 It feels as though I am swimming upstream in a school of fish. I must look down to pay attention to the uneven cobblestone streets, which while romantic in looks, provide an ongoing challenge in balance. I immediately regretted giving in to the handwritten signs for svařak, the hot mulled ...
Read More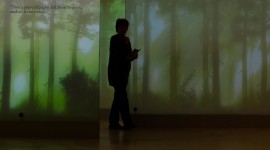 I close my eyes and imagine walking through a forest, the wind whispers in my ear telling me that I am home. I should rest here. If you allow yourself the freedom to put yourself in this place, you could be in Polin. And if you have the desire to ...
Read More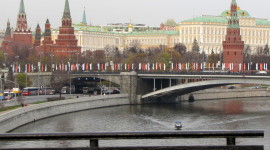 The wind whipped the sort of ripping chill that makes you wish had another coat to go on top of the one you're wearing. I was standing on the bow of a dinner boat in the Moscow River in the middle of winter. The water had long since iced over, ...
Read More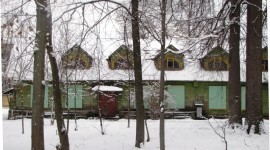 I had heard just enough about the Russian bath ritual to mildly terrify me: Most of all, the cold plunge. Stepping from the heat, a bather must find a source of frigidness and jump in. This can be, and often is, a snow bank outside the bathhouse or pool formed ...
Read More
Eastern Europe: Travel Facts
Eastern Europe Facts
Main International Airports: Prague, Warsaw, Moscow, Budapest.
Currency: Czech koruna. Polish zloty. Russian ruble. All others: Euros.
Population: Poland: 38,500,000. Hungary: 10,000,000. Czech Republic: 10,500,000. Slovakia: 8,400,000. Slovenia: 2,000,000.
Capitals: Prague, Czech Republic. Budapest, Hungary. Bratislava, Slovakia. Warsaw, Poland. Ljubljana, Slovenia. Moscow, Russia.
Climate: Temperate. Winters range from mild (palm trees on Lake Geneva) to cold and snowy (especially at higher elevations and the more northern latitudes). Summers are not usually excessively hot. Moderate rainfall.
Major languages: Czech, Hungarian, Slovak, Polish, Slovene, Russian.
More facts: All of Eastern Europe except Russia, Belarus, and Ukraine are in the EU. EU countries do not require Americans or Canadians to have tourist visas. Russia has a tourist visa.
Time zone: Standard time for all of Central Europe is UTC + 1. See World Clock for seasonal adjustments.