Cycling hits the sweet spot. You're on your own, under your own power, but you can go a lot farther than you can on your own two feet. Parking is a breeze, and you can leave the highways for trails and old railway beds.
Click on a red flag to find a trip | See all trips

Cycling: The Bucket List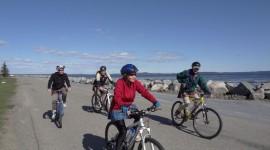 Ever since I first heard about New Brunswick's Off Kilter Bike, I've wanted to try it. I mean, it's biking in kilts. How cool is that? In Canada's Maritimes, it sometimes seems as though every second person has a set of bagpipes squirrelled away in the basement, and spends their weekends ...
Read More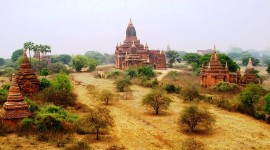 "One more photo. Please??" I wrap my arm around the young girl's tiny waist and smile. It is barely 9 am, but I have already posed for at least 20 photos that will soon decorate homes around Myanmar. Everyone around me is dressed in their Sunday bests for visiting the Ananda ...
Read More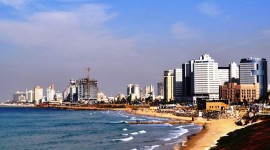 The traffic is snarled and the rules of engagement remind me of a cross between the New Jersey Turnpike and mid-town Manhattan during a gridlock alert. Finding a parking space looks to be a national sport – although one with very few rules, as people park anywhere and everywhere. Israel ...
Read More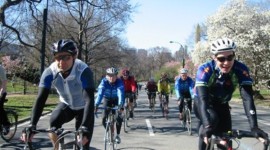 Out-of-towners often are aghast when I say I ride a bicycle for transportation and fun in Manhattan. They hear "bicycles" and think "EEEEK! Traffic! Potholes! Trucks!" I used to laugh and reply, "it's a death-defying experience." Now, I see it as a life-affirming one. As a native, I have been biking ...
Read More