Many of the trips on this site would be great choices for some kids, depending on age and interest, but on this page, we've identified the trips that are either specially designed for kids and families, or activities that consistently get great reviews from kids across the board.
Click on a red flag to find a trip | See all trips

Family-Friendly Trips: The Bucket List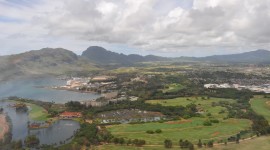 Just how beautiful is the island of Kauai when seen from a helicopter? Short answer: So beautiful that tears ran down my face as I looked out over the NaPali Coast and the long jagged fingers, locally called "palis," that plunged into the Pacific Ocean. I don't write this lightly: As ...
Read More