Sightseeing tours aren't limited to your classic tour bus. You can enjoy sightseeing adventures via bush plane, speedboat, hydrofoil, double-decker bus, and hot-air balloons, not to mention your own two feet. And yes, even a bus tour can open new worlds to you with the right guide and the right companions.
Click on a red flag to find a trip | See all trips

Sightseeing Tours: The Bucket List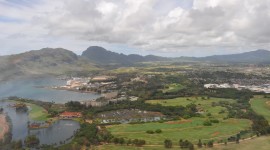 Just how beautiful is the island of Kauai when seen from a helicopter? Short answer: So beautiful that tears ran down my face as I looked out over the NaPali Coast and the long jagged fingers, locally called "palis," that plunged into the Pacific Ocean. I don't write this lightly: As ...
Read More