On your mark, get set, go!
The world is full of sporting events, some familiar, some not so much. For sports fans, one of the bet ways to dive into local culture is to go to the local pub and watch a hot sporting event, whether it's cricket in Jamaica or polo in Pakistan. Or better yet, see it in person. And then there are the iconic ball fields and sports stadiums, not to mention halls of fame. And — maybe better — the chance of actually taking to the field yourself, for example, playing a round of golf at St. Andrews or learning to curl in Alaska.
Click on a red flag to find a trip | See all trips

Sports: The Bucket List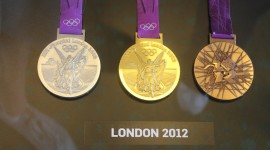 Living, as I do, in a traditionally Sabbatarian country I really shouldn't be surprised to find myself somewhere where nothing happens on a Sunday morning. But I am. Here in Lausanne (which, the guidebook promised, is a lively city where there's always something happening) on a blazing hot weekend in ...
Read More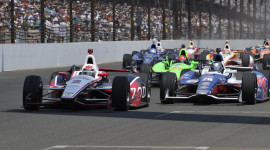 There was an explosion of sound.  A howling pack of 33 open wheel race cars came screeching out of Turn Four, thundering down the front stretch. As drivers battled to get their cars into passing positions, the high-pitched roars of the engines hit like a punch, reverberating off the grandstands ...
Read More