If blue is your favorite color, you've come to the right place: This is the section of the site where we go on the water and under it. Divers, snorkelers, paddlers, and sailors will all find enough trips to keep you dreaming through snowy winters.
Click on a red flag to find a trip | See all trips

Beaches & Water Sports: The Bucket List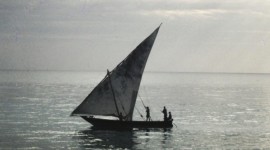 You know that feeling when a destination has been hyped up, and you get there, and you're feeling a bit underwhelmed? Arriving at the tiny spit of land that makes up Chumbe Island, I don't at first see  the soaring air-filled main lodge or the cozy bungalows, both of which ...
Read More
Sitting on a scuba diving boat in Pacific Harbour, Fiji, intently listening to the shark dive briefing, I am concerned about the following issues: I'm going to jump into the ocean over a reef where chum consisting of fish guts and blood has been leaking out of a container for ...
Read More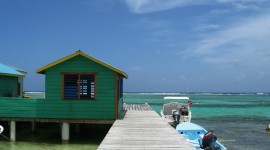 I am trying to get on the boat, but it is bucking like a rodeo horse. In my memory at least, the swells are a good 10 feet high. I've got shin burns on my legs from the ladder, which is as bouncy as the boat. Diving in Belize is renowned ...
Read More