If adrenaline floats your boat, you've come to the right place. Ziplining through a Central American Jungle? Check. Climbing about on the roof-tops of Stockholm, Sweden? Check. Trying out tropical bobsledding, Jamaican style? Check. Our writers have the photos to prove their dedication to their jobs –not to mention the bruises. Don't forget to check out our other sections: this site is full of adventure.
Click on a red flag to find a trip | See all trips

Adventure Travel: The Bucket List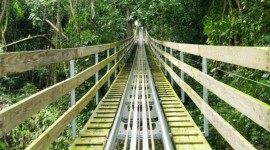 I  am sitting in something that look like a bobsled, although instead of running on snow, the contraption hurtles on metal tracks through a tropical forest. With a white-kunckled grip on a handbrake,  I supposedly have control of the speed, but no matter how much I brake, it seems that ...
Read More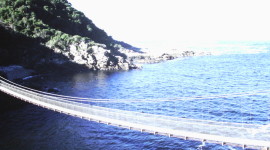 Some towns just scream adventure: These are the places where weekdays are busy on hiking trails, where fleece is the accepted dress for a night on the town, and where everyone sports a tan. Boulder, Colorado; Chamonix France, Queenstown, New Zealand, Hood River, Oregon. And Tsitsikamma, South Africa. The difference is, ...
Read More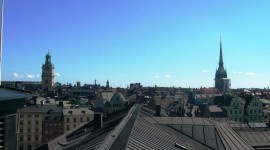 This unusual tour starts by taking an elevator in an unprepossessing building certainly past its prime. We rise to the top floor, then climb a narrow stairway into a cramped attic space where brightly colored climbing gear and shining hardware is neatly organized. I don harness and a helmet, and ...
Read More
I am standing on a platform about 60 feet above the ground, getting ready to swing through the Costa Rican rainforest like a Central American Tarzan. Or a scientist. The zipline is at the five-star Bourinquen Resort, an eco-resort in Guanacaste, which offers not only ziplining, but also combination ziplining-horseback riding ...
Read More