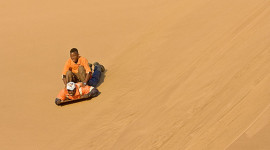 I ran a few steps and threw myself across a waxed slab of Formica, starting a screaming freefall down a huge sand dune in Africa. Sandboarding, both on your stomach and, better yet, on your feet, is bigger than big here in Namibia. You come to this country, made famous by ...
Read More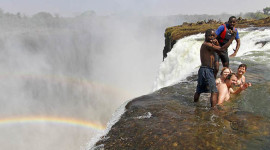 Oddly, the high point of my trip to Zambia in Africa wasn't watching nearly extinct white rhinos from 30 paces, or seeing so many hippos in a river that I lost count, or walking next to zebras, or even the surprise bubble bath with a river view. No, it was jumping ...
Read More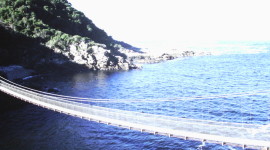 Some towns just scream adventure: These are the places where weekdays are busy on hiking trails, where fleece is the accepted dress for a night on the town, and where everyone sports a tan. Boulder, Colorado; Chamonix France, Queenstown, New Zealand, Hood River, Oregon. And Tsitsikamma, South Africa. The difference is, ...
Read More