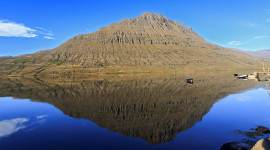 My trip to Iceland was a visual wonder...from the brightly painted buildings to the mountains to the people and their history. But while so many people do the Ring Road or stay close to Reykjavik, I went east to the less visited side of the island where the people, their ...
Read More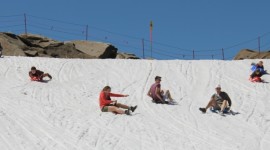 Somebody's grumbling. I can tell by the tone of voice, even before the words become clear. It's something to do with having worn shorts. After all it's August and the temperature in the valley below is creeping up into the nineties. Shorts seemed like a good idea when we set ...
Read More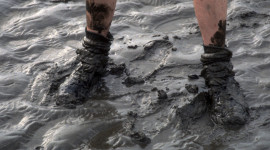 After we reach the age of eight or nine, most of us regard mud as something to step over or walk around. I considered this as I slogged across what appeared to be an endless mudflat at Noordpolderzijl, in the north of Holland. I wasn't alone – in the mud ...
Read More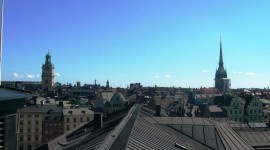 This unusual tour starts by taking an elevator in an unprepossessing building certainly past its prime. We rise to the top floor, then climb a narrow stairway into a cramped attic space where brightly colored climbing gear and shining hardware is neatly organized. I don harness and a helmet, and ...
Read More