Click on a red flag to find a trip | See all trips

Hikes and Climbs in Australia, Oceania, and Pacific: The Bucket List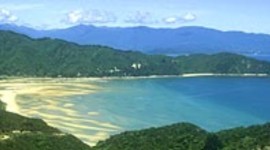 I have just eaten one of the best meals ever. Here's how I made it: First, I strode into the choppy water of Tasman Bay and made my way to a pile of rock. Timing my grabs between the waves, I reached underwater and yanked hard to pull off New ...
Read More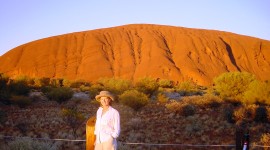 I feel as if I am part of an entourage waiting for the awakening of the Sun King. Except that here at Uluru-Kata Tjuta National Park (aka Ayers Rock), cameras, tripods, binoculars and phones are contemporary evidence that the real sun is rising. And this event is not reserved for ...
Read More
Authors update: Volcanic eruptions occasionally close the trails inthis region. Check the New Zealand Department of Conservation website for current information about the status of trails in and around Tongariro National Park.  It feels like skiing, except I don't have skis. And there's no snow. And rather than me moving over ...
Read More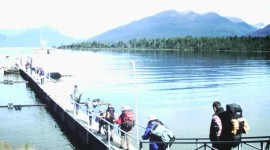 "So, you'll be tramping on the Milford Track next, then?" said the friendly clerk. We were checking out of a hotel on the sunny northern tip of the South Island with its Mediterranean climate to head down to the southern mountains and some of the wettest land on earth. "Well, I do hope ...
Read More