The forces that made those scenic mountains also caused gold to run in veins, and thermal baths to bubble, and volcanoes to erupt. The animals you see on safari have a long history of ecology and evolution. Science museums and activities explain the world. Whether it's an active gold panning tour or a quiet afternoon in a museum or a tour of a volcanic park, science- and geology-themed activities make what you see make sense.
Click on a red flag to find a trip | See all trips

Science and Geology: The Bucket List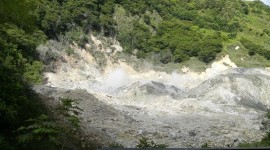 Let's get one thing straight: Sayin' don't make it so. The Caribbean Islands country of St. Lucia is a mountainous landscape of volcanic origin, and near the southern end of the island, tourists can visit what is billed as "the world's only drive-in volcano." A short Internet search reveals that ...
Read More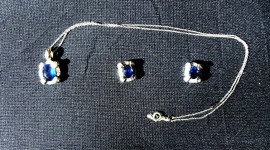 I'm covered in mud. It's oozing up my boots, smeared on my shirt, and covering the seat of my pants. I've been swinging a mattock and digging holes in the side of this mountain all morning—and yes, I call this a vacation. If you're a mineral collector like me, it's ...
Read More