Winter travel is not everyone's cup of tea: You have to carry more luggage, roads can be dangerous, flights are delayed. But for those cold weather enthusiasts who love the who love the crystal clarity of winter air, the creak of cold, dry snow underfoot,  and the exhilaration of sliding, slipping, schussing, or skiing through bracing air, we have have some — dare we say it — super cool trips.
Click on a red flag to find a trip | See all trips

Winter Activities: The Bucket List
I'd challenged myself to spend a night on ice in Canada's Ice Hotel, but now that I'm here I'm having second thoughts. Mainly, I'm cold. Really cold. I try to remember what got me here in the first place. Oh, yes — it was the beautiful photos I'd seen years ...
Read More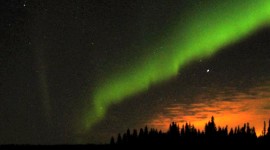 Deep in a sound sleep, I am awakened by footsteps running through the corridors outside and the urgent sound of doors slamming open. "Get up everyone! Everyone, outside!" Groggily, I look at my watch: 3 a.m. I roll over, not quite in the land of the awake. There is more urgent ...
Read More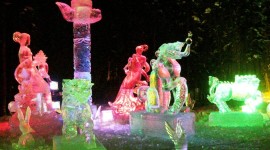 They told us to start simple, but nothing seems quite simple enough. Along with a fellow journalist, I am participating in the non-competitive, open, amateur division of the World Ice Art competition in Fairbanks, Alaska. This is as close I've ever come to participating in a World Championship anything, and ...
Read More