Trips in the Middle East include excursions in Israel, Turkey, the Eastern Mediterranean, the Arabian Peninsula and the Persian Gulf region.
Click on a red flag to find a trip | See all trips | Travel facts

Middle East: The Bucket List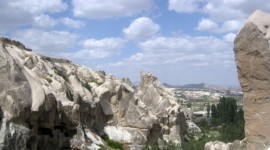 As an independent traveler, it happens every so often: You find yourself walking beside a road in the middle of the desert, cars whizzing by you with little regard, no more than a bottle of water and a book in your bag. It was that way one afternoon in middle ...
Read More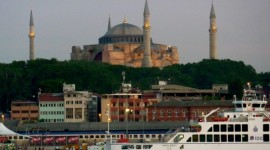 Standing at the corner of Taksim Square, I gaze into the multi-faceted soul of Istanbul: Istiklal Cadessi (Independence Avenue) is a wide pedestrian-only street that stretches about a mile and half, from Taksim Square to Galata Tower, and from about noon to beyond midnight any day of the week, it ...
Read More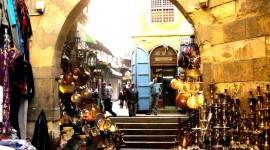 I am beginning to feel uncomfortable. My self-appointed guide -- he introduced himself only as Mohammed, which is not helpful in a country where Mohammed is the name of most of the male population -- keeps urging me just a little way further. Another turn, a narrower alley, fewer people, dimmer ...
Read More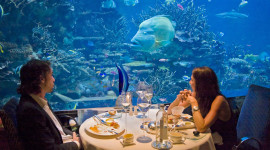 "Ah, not the elevator," my friend said in the lobby of Dubai's Burj Al Arab hotel. "We will ride the submarine to the restaurant." And indeed, we did. After entering a small capsule with bucket seats and fastening our seat belts, lights flickered, sirens screamed, dials trembled and we were pushed back ...
Read More