Trips in the Middle East include excursions in Israel, Turkey, the Eastern Mediterranean, the Arabian Peninsula and the Persian Gulf region.
Click on a red flag to find a trip | See all trips | Travel facts

Middle East: The Bucket List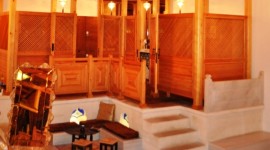 "Come, come." The woman gently takes my arm and steers me into the large round room. "Come" is the only word she knows in English, which makes her one word up on me, as I don't speak a word of Turkish. But perhaps it's just as well we can't have ...
Read More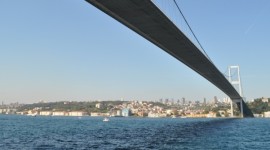 Talk about Continental Drift: I am floating -- literally -- between Asia and Europe. To my left is familiarity, reassuring names like Paris and Venice, Vienna and Madrid. To my right are places like Kazakhstan and Urumqi: the exotic lands of western Asia, with their unpronounceable names and incomprehensible customs ...
Read More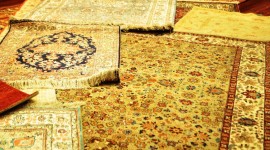 This is not my first rodeo, thank goodness, because if I had never been in an Oriental rug shop before -- in Egypt, in Thailand, in the suburbs of New York City -- I would surely have come out of the carpet store in Istanbul having hocked my return air ...
Read More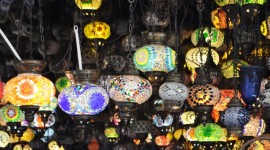 Shops selling cell phones sit next to shops selling hand-made carpets, the kind that were once used by nomadic tribes living in tents in the desert. Bright piles of pungent spices send competing aromas drifting toward a store selling gold jewelry, seemingly by the pound. Colored glass lamps catch sunlight ...
Read More