Trips in the Middle East include excursions in Israel, Turkey, the Eastern Mediterranean, the Arabian Peninsula and the Persian Gulf region.
Click on a red flag to find a trip | See all trips | Travel facts

Middle East: The Bucket List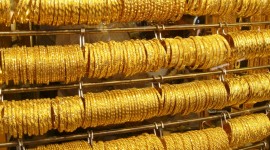 I am standing in a shopping mall. To my left, a realistically sculpted male mannequin is showing off a trendy pair of overly tight underwear, complete with bumps that leave nothing to the imagination. In front of me, a sign implores visitors to dress modestly to avoid offending local morés ...
Read More
The air still holds the night's chill, although the inky sky is beginning to show just the faintest hint of light. Throngs of students laugh and joke and generally clog the ramp leading to the top of Masada, an arid rock plateau south of Jerusalem overlooking the Dead Sea. Impatient, ...
Read More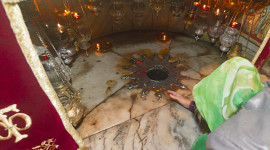 The rental car is safely back without a scratch and filled with gas, and the hold on our credit cards is off. So the story can be told. We were SUPPOSED to drive to the main checkpoint leading into Bethlehem, which is located just across the border, in the West ...
Read More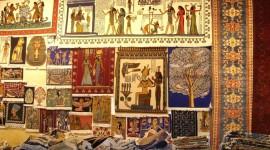 "When you come out, you must walk like a camel," says Mohammed. We are getting ready to tour the Valley of the Kings, and Mohammed is telling us where and when we will meet after we split up to explore on our own. Apparently, there is a souk we must walk ...
Read More