Trips in the Middle East include excursions in Israel, Turkey, the Eastern Mediterranean, the Arabian Peninsula and the Persian Gulf region.
Click on a red flag to find a trip | See all trips | Travel facts

Middle East: The Bucket List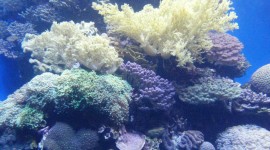 The Red Sea is one of those mythical dive destinations that you hear about almost as soon as you get your C-card. Although the Red Sea extends south to Sudan, Eritrea, and Ethiopia  (on its western shore) and to the southern part of Saudi Arabia and Yemen (on the eastern side) ...
Read More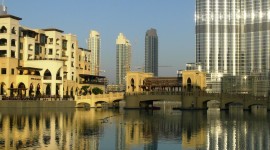 The title of this article would have been impossible a mere 50 years ago. Back then, what is now the high-gloss oil-infused city-state of Dubai was little more than a desert outpost with more sand than pavement. Even until the 1990s, it wouldn't have been an exaggeration to say that ...
Read More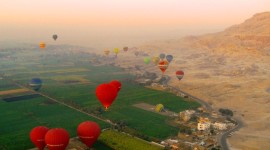 We are standing in the cool morning air of a pre-dawn Sahara. We can just make out the colored patterns on enormous balloons that lie deflated on the ground. Men scurry about, lighting  fuel tanks that first roar into life, then send bright orange flames into the mouths of the ...
Read More