Trips in Egypt, Israel and Palestinian Territories, Jordan, Lebanon, and Syria.
Click on a red flag to find a trip | See all trips | Travel facts | Back to Middle East

Middle East Mediterranean The Bucket List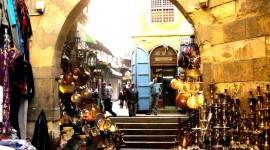 I am beginning to feel uncomfortable. My self-appointed guide -- he introduced himself only as Mohammed, which is not helpful in a country where Mohammed is the name of most of the male population -- keeps urging me just a little way further. Another turn, a narrower alley, fewer people, dimmer ...
Read More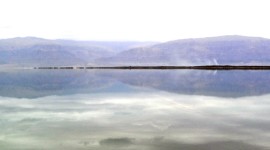 The water looks like nothing special. I walk out till I am thigh-deep, then lean all the way back and kick my feet out from under me. I find myself lying back as if in an (invisible, wet) armchair. I am one of the more than one million foreign tourists ...
Read More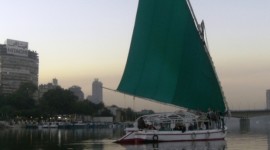 What is startling is the silence in the middle of a city that normally assaults the senses. In mid-day Cairo, cars honk through the main roads, businessmen stride to work, vendors vend, ladies covered in the mystery of head-to-toe robes shuffle past like shadows. But just now, as black gives ...
Read More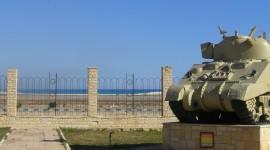 To one side of me is the deep, oversaturated blue of the Mediterranean. To the other, the beige sands of the Sahara glare in a sun suitable for neither mad dogs nor Englishmen. Every once in a while there is barbed wire fence, less often, a sign warning people to ...
Read More
Middle East Mediterranean Facts

Main International Airports: Egypt: Cairo and Alexandria. Jordan: Amman. Syria: Damascus. Lebanon: Beirut.
Currency: Egypt: pound. Jordan dinar. Lebanon: pound. Syria: pound.
Population: Egypt:83,000,000. Jordan: 6,000,000. Lebanon: 4,000,000. Syria: 21,000,000.
Capital Cities: Cairo, Egypt. Amman, Jordan. Beirut, Lebanon. Damascus, Syria.
Climate: Mediterranean climate trending to dry; in some places, desert. Mild winters, very hot summers. Snow has fallen in all four countries, although it is most common at the higher elevations.
Major Languages: Arabic is the official language. English is spoken in the tourist trade.
More Facts: Visas are required for U.S. tourists to Jordan, Egypt, and Lebanon; they may be purchased on arrival at the airport and most (not all) overland crossings. Visas for Syria must be purchased from the Syrian embassy or consulate in your country of residence in advance of your trip. Note that the region is currently politically unstable, and rules may change. Tourists with stamps from Israel can cross into Egypt and Jordan, but cannot cross into Lebanon or Syria.
Time Zone: The Mediterranean countries are UTC + 2. See World Clock for seasonal adjustments.
Information updated February, 2013. The information provided here is for planning purposes only: Please check with the Centers for Disease Control and your health care provider for updated medical information and recommendations, and with the embassy of the country to which you are traveling for the most current visa information.