Trips in Canada, the Pacific Northwest, the United States, and Mexico.
Click on a red flag to find a trip | See all trips | Travel facts

North America: The Bucket List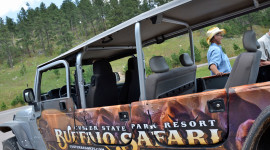 Custer State Park is big - 71,000 acres big. And, it's beautiful which is probably why it became a backdrop for films like "A Man Called Horse" and "Dances With Wolves." Winding roads pass lakes, lodges and lots of animals like bison and pronghorn antelope - which have horns like ...
Read More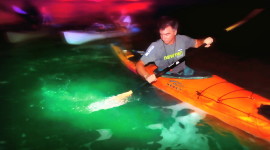 The hulking, witchy-armed mangroves engulfed me in such solitude and deep darkness that I had the fleeting thought I should be apprehensive  -- out there in a solo kayak in the middle of the night with no one else in sight. But the magical liquid light show around me immersed ...
Read More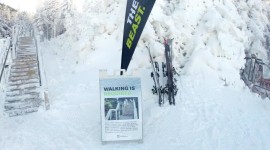 Sometimes it's the ritual that matters. Vermont's Killington Ski Area is one of the East's iconic ski areas, and it makes a point of having the longest season in the East, as well as being among the first, if not THE first, to open every year. To be honest, that first day ...
Read More
Streams of lights fall like incandescent snowflakes, characters of children's books and cartoons hang from small-scale hot-air balloons and parachutes. Only Santa can bring more excitement at the Opryland Hotel! You might not deck your halls before December, but Opryland does. It takes months to hang 180 miles of strings with ...
Read More