Trips in Canada, the Pacific Northwest, the United States, and Mexico.
Click on a red flag to find a trip | See all trips | Travel facts

North America: The Bucket List
I didn't expect to like the mule. I'm something of an equestrian -- some years more than others, but enough to be quite sure of my preference for the noble horse. And if, like me, you had never ridden a mule before, you might have a few stereotypes in mind: ...
Read More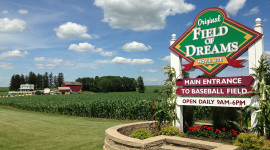 Where I grew up, the saying was the corn should be "knee high by the Fourth of July." It's Independence Day in Dyersville, Iowa, and the corn is over my head. I can't help but walk into the tall stalks, disappearing from sight like a whisper. It's there, and I ...
Read More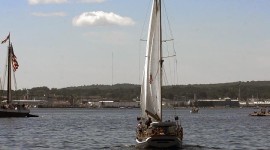 My husband Tim is a sailing ship nut who could happily spend day after day standing on a swaying deck watching the sails billow and the shore slide past. Born a century earlier, he might have run away to sea as a cabin boy. But would 12-year-old Mary and I ...
Read More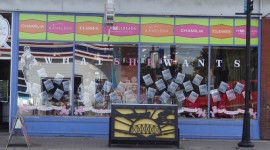 "You are never a great man when you have more mind than heart." The quote from British historian E.P. Beauchene, painted on a mural beside the DaDe Art and Design Lab on 9th Avenue SE in Calgary, could well be the slogan for the surrounding Inglewood neighborhood. Heart is certainly not ...
Read More