Trips in Canada, the Pacific Northwest, the United States, and Mexico.
Click on a red flag to find a trip | See all trips | Travel facts

North America: The Bucket List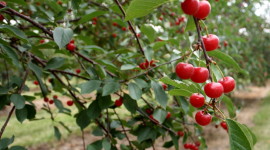 "Cherry condition" per urbandictionary.com: When something is in near perfect condition. "Cherry condition" according to Door County, Wisconsin: When someone has exceedingly reaped the healthful and gustatory benefits of Montmorency tart cherries. My conditioning began less than two hours from the airport in Green Bay. (Only small planes can land at the Door ...
Read More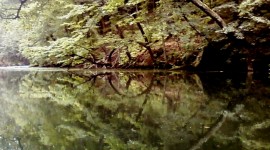 The only sound is a quiet drip-drip-drip as water droplets fall off the edge of my paddle, each one plopping into the glassy sheen, then rippling outward in concentric circles in the otherwise still waters of Mirror Lake. No need to guess how it got its name. I've been spending a ...
Read More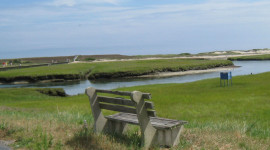 As you round the last bend on Boardwalk Road, the lush green of the salt marsh comes into view, further out the dunes rise up and the boardwalk appears in front of you. At extreme high tides the marshes may be entirely under water, giving the impression that the boardwalk ...
Read More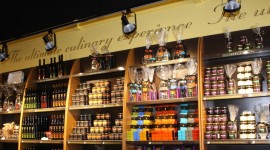 Come for the plays. Stay for the food. If I had my way, that would be the slogan for Stratford, Ontario, about 90 minutes southwest of Toronto. The small Canadian city (population 30,866) is known primarily in travel circles for the Stratford Festival, which focuses on Shakespearean plays but it also ...
Read More