Trips in Canada, the Pacific Northwest, the United States, and Mexico.
Click on a red flag to find a trip | See all trips | Travel facts

North America: The Bucket List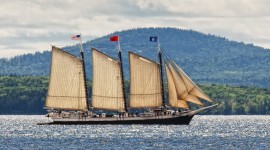 Here's what I noticed when I stepped aboard the Victory Chimes for a week-long cruise on the Maine coast. Almost all the cabins are belowdecks, and they are teeny -- mostly bunkbeds, so we're not really talking romantic cruise here. There's just enough floor space to change clothes. Showers and ...
Read More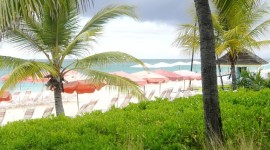 Experienced scuba divers share a frustration.  Although a Scuba diving certification card is supposed to be a license to dive independently, in reality, when you go out on a Scuba boat that doesn't belong to you, you often have to follow the leader -- even if you're a dive master ...
Read More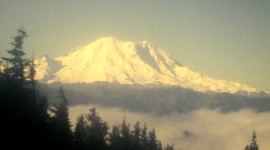 The harness around my waist seems tight. I feel a tug from in front of me, and glance up: The guide is looking at me, and I may be imagining things as I peer through my hat and balaclava and glacier glasses, but he seems annoyed. He wants to go ...
Read More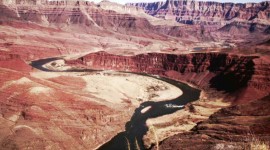 The Grand Canyon, Rim-to-Rim. 21-ish  miles, 5000 feet down from the South Rim then another 6,000 up the North; that's more than a vertical mile. If you're like most people, you'll only realize what that means when you're at the bottom looking back up. So the first piece of advice I ...
Read More