Trips in Australia and the Pacific Islands: travels in Australia, New Zealand, Fiji, French Polynesia, Micronesia, Hawaii, and more.
Click on a red flag to find a trip | See all trips | Travel facts

Australia & Oceania: The Bucket List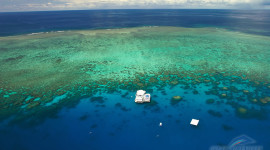 When we asked friends from Brisbane and Sydney what's the best time to visit Australia, they said September to November, not March when we had planned to go. Our timing to experience the Great Barrier Reef wasn't the best either. The Lonely Planet advice? Avoid going between December and March ...
Read More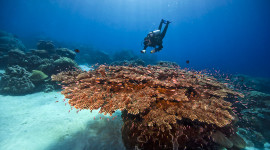 Okay, you won't be able to do this in many other places, if any: From arrival of your jet in Kosrae, Micronesia, to scuba dive site: 30 minutes. Customs took 20 seconds and a guy from Kosrae Village Ecolodge (KVR) was waiting for me. We grabbed my hand luggage (only carry-on with ...
Read More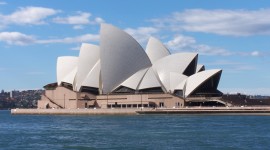 Even before we had left England I had booked seats for the concert, even though I had no idea what the performance would be: The Opera House website gave only the title, The Shock of The New, and the information that the programme would only be announced on the night ...
Read More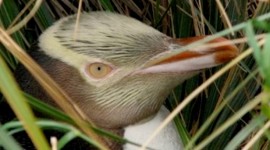 The word "maybe" is out. We might see some, but there is no guarantee. Do we still want to go? We do. A guide points to our transportation--an 8-wheel-drive Argo--a cross between a tractor and a boat. We'll be taking this vehicle to see the penguins that live in the ...
Read More
Australia & Oceania Facts

Main International Airports: Adelaide, Brisbane, Cairns, Darwin, Melbourne, Perth, Sydney
Currency: Australian dollar.
Population: 23,000,000
Capital: Canberra
Climate: Ranges from tropical in the north to desert in the center to temperate along the southern coasts. South of the equator.
Major Language: English
More Facts: E-visas are available for Americans entering Australia.
Time Zones: Western Australia: UTC + 8. Northern Territory and South Australia UTC + 9 1/2. Eastern Australia UTC + 10. See World Clock for seasonal adjustments.