Trips in Australia and the Pacific Islands: travels in Australia, New Zealand, Fiji, French Polynesia, Micronesia, Hawaii, and more.
Click on a red flag to find a trip | See all trips | Travel facts

Australia & Oceania: The Bucket List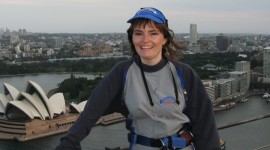 I'd been in Australia for less than 48 hours when, still addled with jet lag, I set off to climb one of its most famous landmarks: the Sydney Harbour Bridge. Even though I was staying in the Rocks, an historic neighborhood nearby, I'd had only glimpses of the bridge before arriving ...
Read More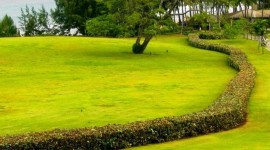 First, there is the chanting, accompanied by shouts and drumming and the sharp slap of a walking staff against the floor. Then a procession of native Hawaiians, dressed in traditional clothing and garlanded with leis of greenery, enters the marble entry way. One at a time, they chant a genealogy ...
Read More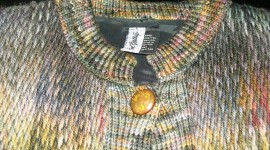 I have a thing for the color green, and I have a thing for jade, so New Zealand -- Aotearoa, to its indigenous Maori population -- was not an especially good place for me to take my wallet out for a walk. Come to think of it, my wallet should have ...
Read More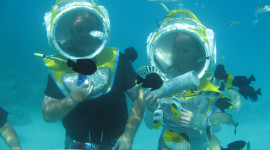 I am staring at the eighty-pound helmet that will encapsulate my head: Will it be as weightless underwater as I am told? And the stingrays are on my mind too: One killed the Australian diver and conservationist Steve Irwin. I am only partially reassured when our guide says that if ...
Read More
Australia & Oceania Facts

Main International Airports: Adelaide, Brisbane, Cairns, Darwin, Melbourne, Perth, Sydney
Currency: Australian dollar.
Population: 23,000,000
Capital: Canberra
Climate: Ranges from tropical in the north to desert in the center to temperate along the southern coasts. South of the equator.
Major Language: English
More Facts: E-visas are available for Americans entering Australia.
Time Zones: Western Australia: UTC + 8. Northern Territory and South Australia UTC + 9 1/2. Eastern Australia UTC + 10. See World Clock for seasonal adjustments.