Trips in Australia and the Pacific Islands: travels in Australia, New Zealand, Fiji, French Polynesia, Micronesia, Hawaii, and more.
Click on a red flag to find a trip | See all trips | Travel facts

Australia & Oceania: The Bucket List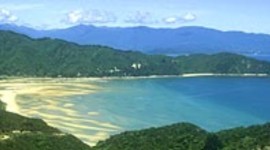 I have just eaten one of the best meals ever. Here's how I made it: First, I strode into the choppy water of Tasman Bay and made my way to a pile of rock. Timing my grabs between the waves, I reached underwater and yanked hard to pull off New ...
Read More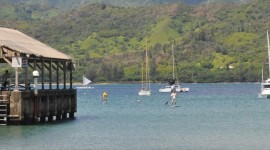 Standing up is not all that easy, just ask any infant. Or a first time stand-up paddle boarder. I can't exactly remember being an infant, but if recent history with balance-related sports is anything to go by, I have to assume I was one of those babies who had to try to ...
Read More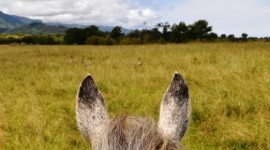 I am riding a horse in the land of a dragon. One slumbering dragon, by the name of Puff. You know, the guy from the land of Hanalei? Had a friend named Jackie? It's a real place, by the way, on the island of Kaua'i: a funky town with cool little shops ...
Read More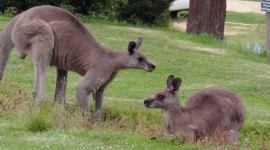 "Take the next turn!" my husband Paul cried. "Why?" I asked, as we barrelled along Australia's Princes Highway between Melbourne and Sydney, hellbent on making it to the town of Eden--our randomly chosen stopping point--by nightfall. I eased off the gas. He waved the guidebook he'd been thumbing through. "It says we ...
Read More
Australia & Oceania Facts

Main International Airports: Adelaide, Brisbane, Cairns, Darwin, Melbourne, Perth, Sydney
Currency: Australian dollar.
Population: 23,000,000
Capital: Canberra
Climate: Ranges from tropical in the north to desert in the center to temperate along the southern coasts. South of the equator.
Major Language: English
More Facts: E-visas are available for Americans entering Australia.
Time Zones: Western Australia: UTC + 8. Northern Territory and South Australia UTC + 9 1/2. Eastern Australia UTC + 10. See World Clock for seasonal adjustments.