Trips in Australia and the Pacific Islands: travels in Australia, New Zealand, Fiji, French Polynesia, Micronesia, Hawaii, and more.
Click on a red flag to find a trip | See all trips | Travel facts

Australia & Oceania: The Bucket List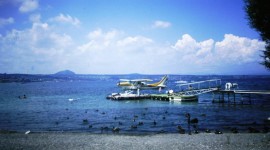 You know those intelligence tests where kids have to imagine how various  squares, triangles, and rectangles could be assembled into a three-dimensional object? I didn't do well at those. What this means in real life is that I have trouble imaging what something looks like from one angle when I ...
Read More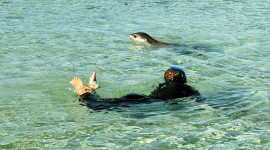 As I squeeze into a wetsuit, one thought keeps pushing to the front of my mind: sharks. This is Australia after all, the state of South Australia to be more precise and it's known for those nasty Great Whites of "Jaws" movie fame. From the Outback to the Sea I've just spent an ...
Read More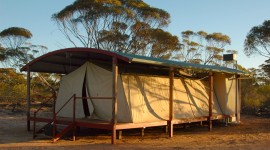 Our off-road vehicle jostles through a dry gully, each jolt bouncing us in our seats. Through the front window two kangaroos take the lead in the rutted path just ahead. Their hopping mimics our painful jostling. We bounce along together until breaking into a grassy clearing. Another pair of kangaroos bounds ...
Read More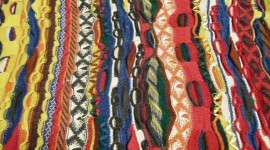 I'm partial to souvenirs that feel somehow authentic, that express something immediate and palpable about a country. The problem, of course, is that the more developed a country is, the more everything starts to look alike, as shopping malls, modern conveniences overwhelm quirky little holes in the wall. This is ...
Read More
Australia & Oceania Facts

Main International Airports: Adelaide, Brisbane, Cairns, Darwin, Melbourne, Perth, Sydney
Currency: Australian dollar.
Population: 23,000,000
Capital: Canberra
Climate: Ranges from tropical in the north to desert in the center to temperate along the southern coasts. South of the equator.
Major Language: English
More Facts: E-visas are available for Americans entering Australia.
Time Zones: Western Australia: UTC + 8. Northern Territory and South Australia UTC + 9 1/2. Eastern Australia UTC + 10. See World Clock for seasonal adjustments.