Trips in Queensland, New South Wales, Northern Territory, South Australia, Western Australia, Victoria, and Tasmania.
Click on a red flag to find a trip | See all trips | Back to Australia & Oceania

Australia: The Bucket List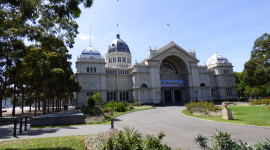 As I approached the magnificent building from the west, a banner above the entrance door announced the forthcoming Victorian Hot Rod Association's 50th anniversary show. The banner looked glaringly incongruous. Yet it emphasised the fact that here was a building that, despite its 135-year age, was still being used for ...
Read More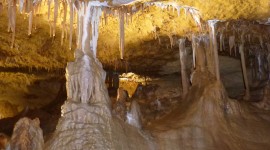 Having booked an afternoon tour of the Naracoorte Caves, we drove the 200-plus kilometres from Hall's Gap, in the Grampian Mountains, as fast as safety and the law allowed. Brendan, our son did the driving. Therese and I just clung to the seats. We need not have hurried. By crossing ...
Read More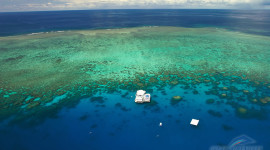 When we asked friends from Brisbane and Sydney what's the best time to visit Australia, they said September to November, not March when we had planned to go. Our timing to experience the Great Barrier Reef wasn't the best either. The Lonely Planet advice? Avoid going between December and March ...
Read More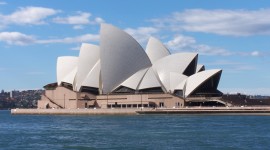 Even before we had left England I had booked seats for the concert, even though I had no idea what the performance would be: The Opera House website gave only the title, The Shock of The New, and the information that the programme would only be announced on the night ...
Read More