The Metropolitan Museum of Art is a both a wonder and a monster. I've lived in New York most of my life and its size intimidates me. Moreover, as New York's most popular indoor attraction, with more than 6 million visitors annually, the museum poses a challenge, especially to those with children. How do you enjoy its treasures without going broke or getting exhausted?
In Your Bucket Because…

It is among the world's largest and greatest repositories of 5,000 years of art
It is now open seven days a week and stays open late Fridays and Saturdays
Its store, online or in person, is as classic a New York shopping experience as Tiffany's
Pick your Passion
The Met has renowned art from nearly every continent. If you have a special interest – Egyptian art, Old Masters, French impressionists, photography, American decorative arts, contemporary paintings, Italian Renaissance sculpture, musical instruments, arms and armor, Rembrandt – locate the relevant galleries in the museum map (free at the front desks) or ask at one of the many information desks. Then go straight to them first.
The Met stages both blockbuster special exhibitions and smaller short-term installations regularly. The "Now on View" flyer available at the information desks tells you what's currently being featured. After your "must-see" stops, head for one to four special exhibitions that appeal to you. Audio guides are available for rent at many of them.
Follow a Special Itinerary
Not sure what you want to see? Before setting out for the museum, go to "Suggested Itineraries" under "Visit" on its website. You'll find helpful guides including two half-day tours with the Met's director (one of the first floor, the other of the second). Each is available as an audio guide for rent once you get to the museum. There are also handy itineraries for families with small children, tours of visitor favorites and celebrity favorites, and a tour of masterpieces. Download the material or print it out to bring with you. There are also guided tours in 10 languages that you can join as part of your admission fee..
Take a Break
No matter how many hours you allot to your visit, plan to take a break. A restful option and reasonably priced option is to have a coffee or a meal at one of the five dining spaces, If you're on a budget, grab a snack at one of the many food carts on Fifth Avenue, or just wander into Central Park for a while, and sit on a bench. If you're a fan of innovative contemporary music, think about combining a Met concert (mostly classical music) with an art tour.
If you plan to stop at one of the many Met shops, leave plenty of time and browse at your credit card's peril. The Met stores are as seductive as those at all of the world's great museums. Consider just browsing, and then buying later online.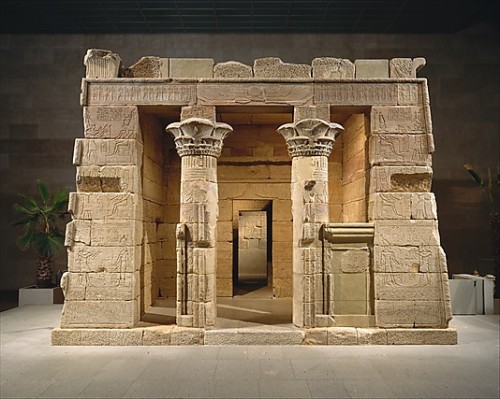 Practicalities
The Met is adjacent to Central Park at 5th Avenue from 80 to 84th Street.
Don't come a half-hour before opening; that seems to be when the longest lines form.
The Met "suggested" admission prices are not cheap. You get a better deal if you have one of the combination passes sold online, such as the City Pass or the New York Pass.
If you buy a ticket to a Met Museum concert, admission to the rest of the museum is included. Come early and get a double dose of culture
The American Wing Café and the Petrie Court Café and Wine Bar often are less crowded than the cafeteria.
The public tours with a human guide are better than those with an audio player.