Trips in Argentina, Bolivia, Brazil, Chile, Colombia, Ecuador, French Guiana, Guyana, Paraguay, Peru, Suriname, Uruguay, and Venezuela.
Click on a red flag to find a trip | See all trips

South America: The Bucket List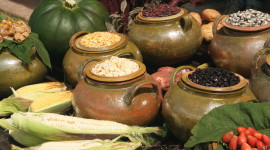 I already had a passion for Peruvian cuisine long before I traveled to Peru on a recent culinary odyssey. I did not know, however, that food rates as religion for the Inca tribespeople who still populate the South American nation's Andes mountains. Well, that's my interpretation in any case. It might ...
Read More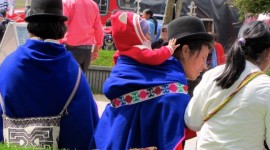 There is something so striking about an indigenous population sporting a load of British-style bowler hats a la Stanley Kubrick's Clockwork Orange, but travel for a little while in South America and you are bound to run into it. My first time to see this was even stranger because it ...
Read More
In total, over 500 millennia-plus year-old statues have been rediscovered in the area around San Agustin, many of which are now refurbished and have been returned to the official park site a mile or more outside the town. What's really cool, though, is that there are still statues throughout the ...
Read More
"Shark!" I was facedown in the water, following a schools of surgeonfish weaving their way among the rocks, yet the word registered loud and clear. I looked up and saw my partner Coen waving frantically, pointing to something underneath his body. I swam towards him, careful not to make any sudden movements ...
Read More