From the white sand beaches of the Gulf of Mexico to the rocky outcrops of the Washington coast, the United States offers incredible natural and cultural diversity, and is a top worldwide destination thanks to its stunning National Parks. Immerse yourself in a bit of Americana – discover the USA.
Click on a red flag to find a trip | See all trips | Travel Facts
Search by State | Search by Territory | Back to North America

Trips by State
Alabama. Alaska. Arizona. Arkansas. California. Colorado. Connecticut. Delaware. Florida. Georgia. Hawaii. Idaho. Illinois. Indiana. Iowa. Kansas. Kentucky. Louisiana. Maine. Maryland. Massachusetts. Michigan. Minnesota. Mississippi. Missouri. Montana. Nebraska. Nevada. New Hampshire. New Jersey . New Mexico. New York. North Carolina. North Dakota. Ohio. Oklahoma. Oregon. Pennsylvania. Rhode Island. South Carolina. South Dakota. Tennessee. Texas. Utah. Vermont. Virginia. Washington. Washington D.C. West Virginia. Wisconsin. Wyoming.
Trips by Territory
Puerto Rico. Solomon Islands. US Virgin Islands.
---
United States: The Bucket List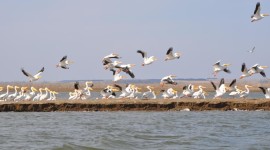 Admit it: You think of Nebraska as a flyover state. Or a drive-through. What if I told you that it was also home to one of the world's greatest wildlife spectacles? No, forget about me. What if Jane Goodall told you that? Because amid the feedlots and the corn fields and ...
Read More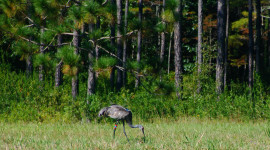 On our way to visit Biloxi, Mississippi, we noticed two sandhill cranes standing in the median of Interstate 10. As Floridians, we see sandhill cranes a lot, so we didn't think much about it until we picked up a birding brochure later in the day. With only 110 Mississippi Sandhill ...
Read More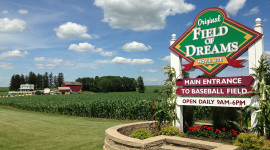 Where I grew up, the saying was the corn should be "knee high by the Fourth of July." It's Independence Day in Dyersville, Iowa, and the corn is over my head. I can't help but walk into the tall stalks, disappearing from sight like a whisper. It's there, and I ...
Read More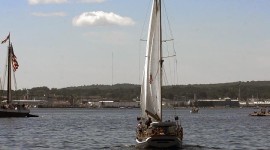 My husband Tim is a sailing ship nut who could happily spend day after day standing on a swaying deck watching the sails billow and the shore slide past. Born a century earlier, he might have run away to sea as a cabin boy. But would 12-year-old Mary and I ...
Read More
United States: Travel Facts
coming soon