From the white sand beaches of the Gulf of Mexico to the rocky outcrops of the Washington coast, the United States offers incredible natural and cultural diversity, and is a top worldwide destination thanks to its stunning National Parks. Immerse yourself in a bit of Americana – discover the USA.
Click on a red flag to find a trip | See all trips | Travel Facts
Search by State | Search by Territory | Back to North America

Trips by State
Alabama. Alaska. Arizona. Arkansas. California. Colorado. Connecticut. Delaware. Florida. Georgia. Hawaii. Idaho. Illinois. Indiana. Iowa. Kansas. Kentucky. Louisiana. Maine. Maryland. Massachusetts. Michigan. Minnesota. Mississippi. Missouri. Montana. Nebraska. Nevada. New Hampshire. New Jersey . New Mexico. New York. North Carolina. North Dakota. Ohio. Oklahoma. Oregon. Pennsylvania. Rhode Island. South Carolina. South Dakota. Tennessee. Texas. Utah. Vermont. Virginia. Washington. Washington D.C. West Virginia. Wisconsin. Wyoming.
Trips by Territory
Puerto Rico. Solomon Islands. US Virgin Islands.
---
United States: The Bucket List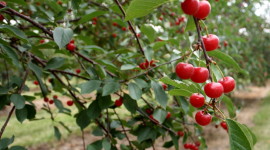 "Cherry condition" per urbandictionary.com: When something is in near perfect condition. "Cherry condition" according to Door County, Wisconsin: When someone has exceedingly reaped the healthful and gustatory benefits of Montmorency tart cherries. My conditioning began less than two hours from the airport in Green Bay. (Only small planes can land at the Door ...
Read More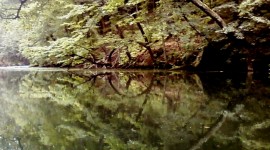 The only sound is a quiet drip-drip-drip as water droplets fall off the edge of my paddle, each one plopping into the glassy sheen, then rippling outward in concentric circles in the otherwise still waters of Mirror Lake. No need to guess how it got its name. I've been spending a ...
Read More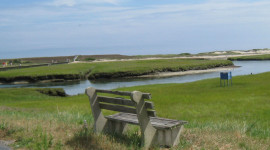 As you round the last bend on Boardwalk Road, the lush green of the salt marsh comes into view, further out the dunes rise up and the boardwalk appears in front of you. At extreme high tides the marshes may be entirely under water, giving the impression that the boardwalk ...
Read More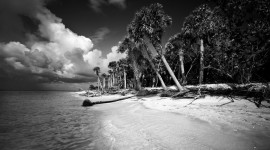 Mickey Mouse ears and crates of oranges: That is so last century when it comes to shopping for souvenirs that truly say "Florida." Harry Potter is the new Mickey Mouse, and key lime products are much trendier in the citrus department. In Your Bucket Because... You don't need another pink flamingo ...
Read More
United States: Travel Facts
coming soon