From the white sand beaches of the Gulf of Mexico to the rocky outcrops of the Washington coast, the United States offers incredible natural and cultural diversity, and is a top worldwide destination thanks to its stunning National Parks. Immerse yourself in a bit of Americana – discover the USA.
Click on a red flag to find a trip | See all trips | Travel Facts
Search by State | Search by Territory | Back to North America

Trips by State
Alabama. Alaska. Arizona. Arkansas. California. Colorado. Connecticut. Delaware. Florida. Georgia. Hawaii. Idaho. Illinois. Indiana. Iowa. Kansas. Kentucky. Louisiana. Maine. Maryland. Massachusetts. Michigan. Minnesota. Mississippi. Missouri. Montana. Nebraska. Nevada. New Hampshire. New Jersey . New Mexico. New York. North Carolina. North Dakota. Ohio. Oklahoma. Oregon. Pennsylvania. Rhode Island. South Carolina. South Dakota. Tennessee. Texas. Utah. Vermont. Virginia. Washington. Washington D.C. West Virginia. Wisconsin. Wyoming.
Trips by Territory
Puerto Rico. Solomon Islands. US Virgin Islands.
---
United States: The Bucket List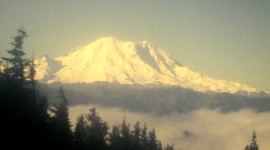 The harness around my waist seems tight. I feel a tug from in front of me, and glance up: The guide is looking at me, and I may be imagining things as I peer through my hat and balaclava and glacier glasses, but he seems annoyed. He wants to go ...
Read More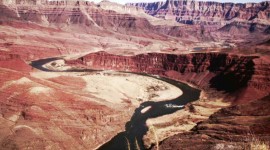 The Grand Canyon, Rim-to-Rim. 21-ish  miles, 5000 feet down from the South Rim then another 6,000 up the North; that's more than a vertical mile. If you're like most people, you'll only realize what that means when you're at the bottom looking back up. So the first piece of advice I ...
Read More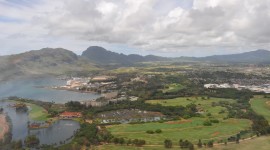 Just how beautiful is the island of Kauai when seen from a helicopter? Short answer: So beautiful that tears ran down my face as I looked out over the NaPali Coast and the long jagged fingers, locally called "palis," that plunged into the Pacific Ocean. I don't write this lightly: As ...
Read More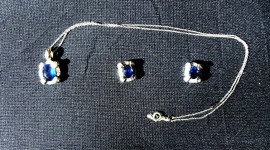 I'm covered in mud. It's oozing up my boots, smeared on my shirt, and covering the seat of my pants. I've been swinging a mattock and digging holes in the side of this mountain all morning—and yes, I call this a vacation. If you're a mineral collector like me, it's ...
Read More
United States: Travel Facts
coming soon