From the white sand beaches of the Gulf of Mexico to the rocky outcrops of the Washington coast, the United States offers incredible natural and cultural diversity, and is a top worldwide destination thanks to its stunning National Parks. Immerse yourself in a bit of Americana – discover the USA.
Click on a red flag to find a trip | See all trips | Travel Facts
Search by State | Search by Territory | Back to North America

Trips by State
Alabama. Alaska. Arizona. Arkansas. California. Colorado. Connecticut. Delaware. Florida. Georgia. Hawaii. Idaho. Illinois. Indiana. Iowa. Kansas. Kentucky. Louisiana. Maine. Maryland. Massachusetts. Michigan. Minnesota. Mississippi. Missouri. Montana. Nebraska. Nevada. New Hampshire. New Jersey . New Mexico. New York. North Carolina. North Dakota. Ohio. Oklahoma. Oregon. Pennsylvania. Rhode Island. South Carolina. South Dakota. Tennessee. Texas. Utah. Vermont. Virginia. Washington. Washington D.C. West Virginia. Wisconsin. Wyoming.
Trips by Territory
Puerto Rico. Solomon Islands. US Virgin Islands.
---
United States: The Bucket List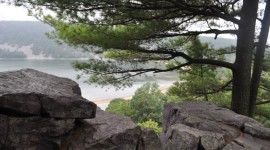 The difference could not be more stark than if I had flown to the moon. Less than a half an hour ago, I'd been dodging shrieking, laughing kids headed for waterpark fun in one of the many family-oriented resort-and-amusement parks of the Wisconsin Dells. Now, just three miles south of ...
Read More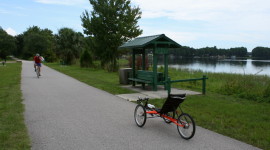 One minute I was looking for gators from the sandy shore of Lake Holathlikaha; 20 minutes later I was browsing through framed photographs and paintings and sculptures by some of Florida's most talented artists. Scenic Withlacoochee State Trail, one of Florida's longest rails-to-trails paved pathways, skirts the Withlacoochee State Forest and passes through ...
Read More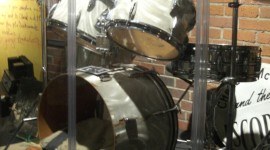 What would you expect to see in a musicians' hall of fame? If the household names of the world's leading recording artists and performing headliners come to mind, think again. Nashville's Musicians Hall of Fame is all about the players behind the music: The sidemen, the supporting cast, the backing ...
Read More
The day is winding down as I hike through the Ice Age Trail's Grassy Lake segment in northwestern Wisconsin. The trail dips and weaves between tiny blue lakes and damp wetland pockets, carefully guarded by thick stands of hardwood and feathery pine. Mosquitoes begin to whine around my face, trying ...
Read More
United States: Travel Facts
coming soon